BCG Systems carefully selects the vendors and organizations with whom we choose to partner with. Each of our strategic partners below were carefully selected for their proven track record in providing our business clients with reliable technology and complete turnkey solutions.
Microsoft
Founded in 1975, Microsoft (Nasdaq "MSFT") is the worldwide leader in software, services and solutions that help people and businesses realize their full potential. BCG Systems enlists

Microsoft's line of Dynamics products that automate and streamline financial, business intelligence and supply chain processes in order to drive business success.
View product information on Microsoft's enterprise resource planning software, Microsft Dynamics GP, as well as the company's customer resource management solution, Microsoft Dynamics CRM.
NetSuite

NetSuite is the world's leading provider of cloud-based business management software. NetSuite helps companies manage core business processes with a single, fully integrated system covering ERP/financials, CRM, ecommerce, inventory and more.
View product information on the web-based ERP solution, NetSuite.
Sage
Sage North America provides business management software and services to small and mid-sized businesses that cover a wide range of business requirements, including accounting, customer relationship management, contact management, human resources, warehouse management and specialized industry needs.
BCG Systems supports the Sage MAS 500 ERP system. View product information.
Resco
Resco is one of the global leaders in developing cross-platform mobile software solutions. The company's product portfolio contains solutions that are successfully integrated with leading CRM and ERP systems, such as Microsoft Dynamics, SAP and others, and can be used over a variety of industries where mobility increases efficiency of business processes. The team of Resco professionals passes on their knowledge of mobile device technology by designing products for corporate customers, developers, integrators and end users.
View product information on Mobile CRM for Microsoft Dynamics.
AwesomeCloud Services
AwesomeCloud provides secure, scalable Microsoft driven cloud computing services tailored to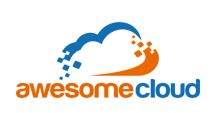 your organization's specific requirements. The AwesomeCloud platform is hosted at Terremark's flagship datacenter – The NAP of the Americas.
View product information about AwesomeCloud Services.
Additional Technology Partners